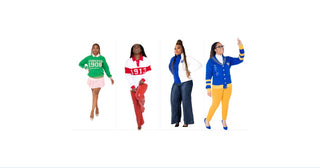 Frequently asked questions about returns, refunds, and exchanges.
How do I return?
Visit our returns center
Enter your order number and email address to start
If your purchase was made in person please scroll to the bottom of this page to return.
Follow the instructions and select the items you want to return
Once your request is approved, you will get a confirmation email with shipping guidelines
The item I received is damaged!
Please e-mail us at Contact@KendallsGreek.com or give us a call at 864-334-8372
What items are returnable? 
Within 14 days from the date of purchase
In unused and new condition
In the original packaging with all the tags intact
What items are non-refundable? 
Gift cards
Clearance Items
Can the items be exchanged?
We allow the exchange of purchased items for equal value items. Once the exchange request is approved, the replaced item will be shipped to you.
What are the refund options?
The following refund options are supported:
Refund to store credit (if applicable)
How do I ship back the items?
For instructions on how to ship the returned products, refer to the email received after placing the return request.
How soon will I get my refund?
Once your returned item is received and inspected, you will be notified via an email. You will also be informed about the approval or rejection of your refund request. If approved, the refund request will be processed within 5 - 7 working days after approval.
My question is not addressed...
If you have any queries regarding return or refund, reach out to us via the Contact us page.
If you purchased in person please click below to request an exchange.